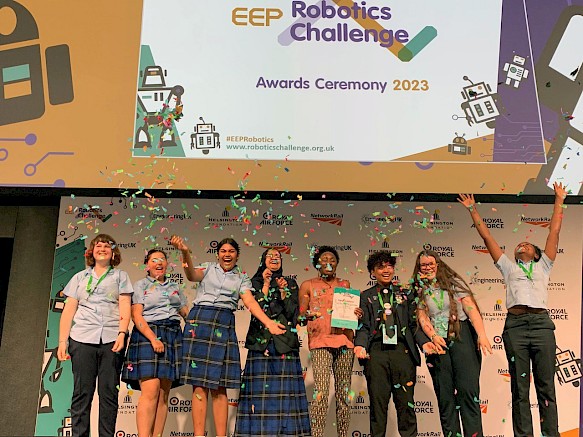 A team of students from Rochester Grammar School have been left feeling overjoyed following their recent win in a national robotics competition. Students from the school recently won the Regional Heats of the EEP Robotics Challenge at Greenwich University. Read the full story about the heats here.
Competing against 340 schools nationwide, the team became one of 34 regional winners to go on to the challenge final, "The Big Bang Event", in Birmingham on 21st June 2023.
Throughout the final, the students competed in four categories; Robot programming, Speed and Control, Robot Presentation, and a Teamworking Presentation. We are thrilled to have come first place in the team work presentation.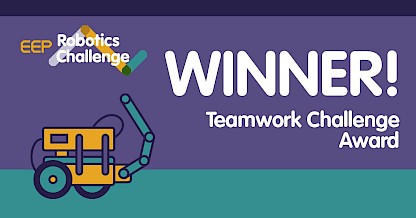 Event organiser, Sarah Pinkey was very taken with our team of students, so much so that she encouraged STEM professionals from the stalls at "The Big Bang Event" to come and speak at length with them. We are proud to be one of three all-girls schools to participate in the final and the only one to win an event. To celebrate the school's successes and praise the team's incredible demeanour throughout the competition, we were featured on the official Women In Engineering and Women In Robotics Instagram pages and were highlighted by name in the event's official Twitter feed, Raising Robots.
To complete a brilliant day, Sarah asked the girls to stay behind at the end to take additional photos for the official event – we were the last school to leave!