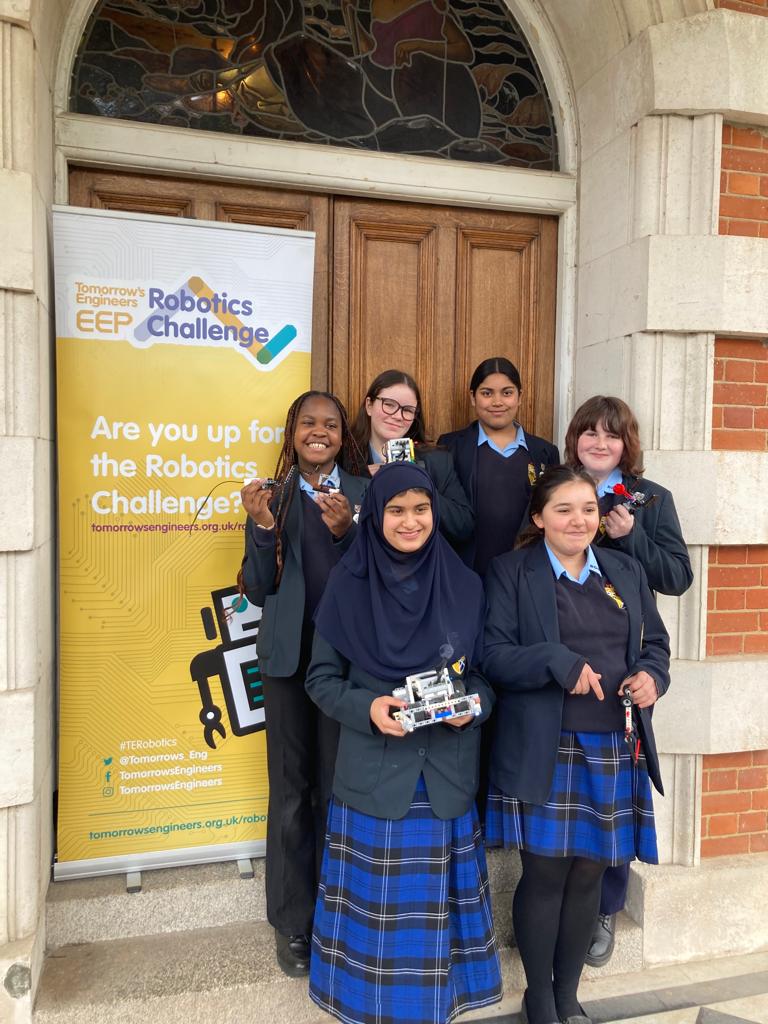 On 26th April 2023, we had a team of students compete in the EEP Robotics Challenge Regional Heats at Greenwich University.
As part of the challenge and prior to the competition, the students formed a team in school and created their own robot, putting it through its paces to test its abilities. They then celebrated everything that their robot could do and presented all their robotics knowledge to a panel of engineers during the heats.
The students showed fantastic teamwork and knowledge retrieval, ultimately winning the challenge and taking home the trophy as Regional Heats winners! 
What's next?
More teams around the country continue to compete in their heats to gain a spot in the Big Bang Fair, the grand final of the challenge. Our team is now preparing to participate in this event, attending the national final due to take place in June.
We wish them all a huge congratulations for this achievement and the best of luck in the next stage! Well done.